Friday, 15 December 2023
7:00PM - 8:30PM (AEST)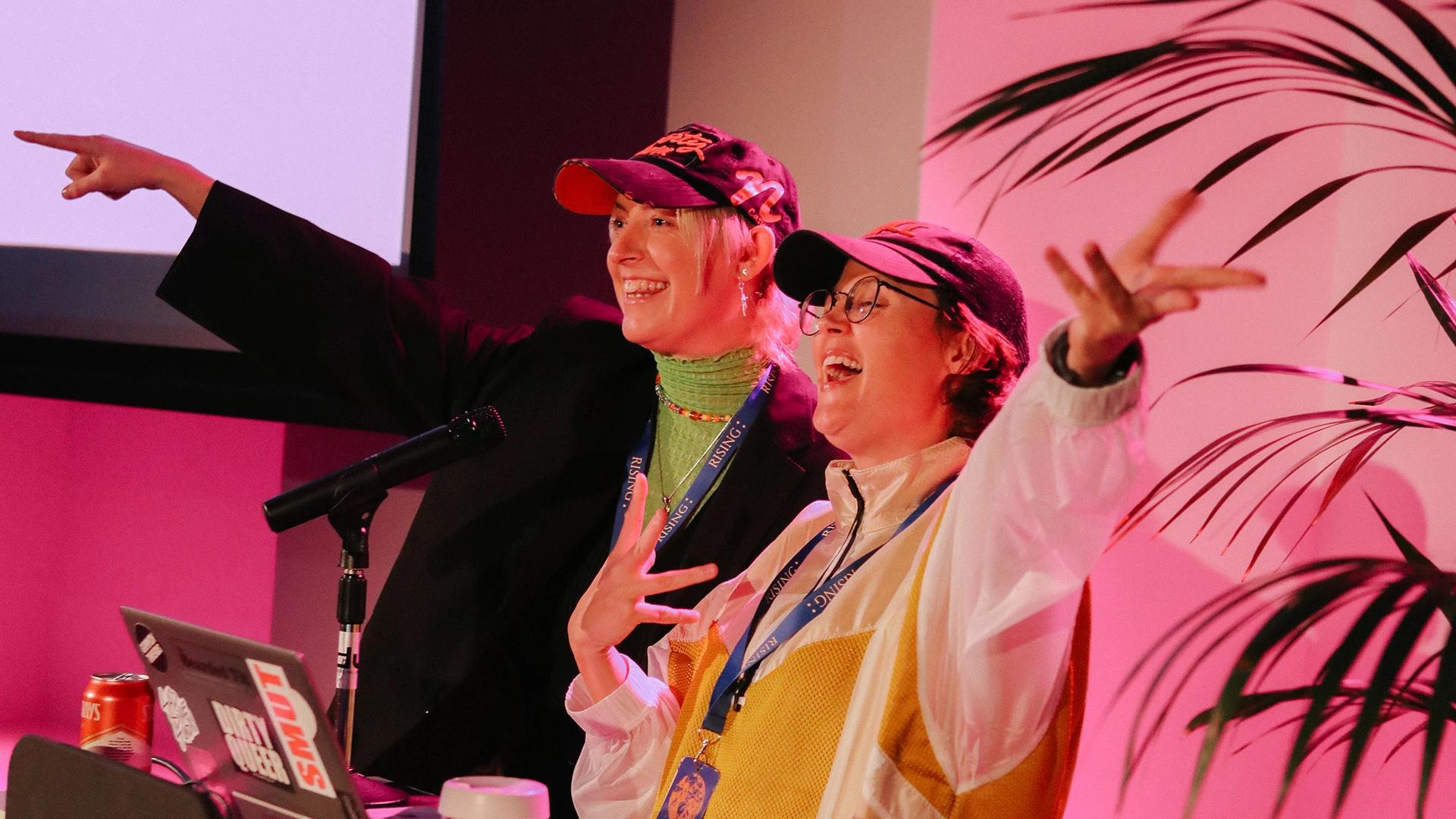 An evening of corporate presentations and personal optimisation. But queer. And with Jack Halberstam.
Queer PowerPoint is back and making our Seymour Centre debut with an all-star lineup featuring ABC Good Games' Angharad 'Rad' Yeo, the incomparable Demon Derriere (Big Thick Energy) and extra special international academic superstar guest Jack Halberstam (The Queer Art of Failure, Female Masculinity).
Never been to a Qppt show? We invite queer artists to explore and share an idea, current obsession, or ongoing fascination using that most staid and ubiquitous of programming tools – PowerPoint.
It's a bunch of queers deep diving into highly niche content in a very gay way. The only rules are it has to be queer af, and they have to use Microsoft PowerPoint. Reclaiming and queering the corporate presentation from our straight capitalist overlords, co-creators Xanthe Dobbie, Harriet Gillies and Thom Smyth initiated this night of surprising stories, secret passions and starwipes to bring us back together and revel in the new strangeness with a digital tool from a simpler time.
This event is presented by Unfunded Empathy, in association with The Power Institute, and with support from Gender and Cultural Studies at the University of Sydney. 
Queer PowerPoint is Queer PowerPoint is a collaboration between an all-queer Sydney-based team of creatives: performance maker Harriet Gillies, interdisciplinary artist Xanthe Dobbie, creative producer Thom Smyth and AV manager Charlie Kember.