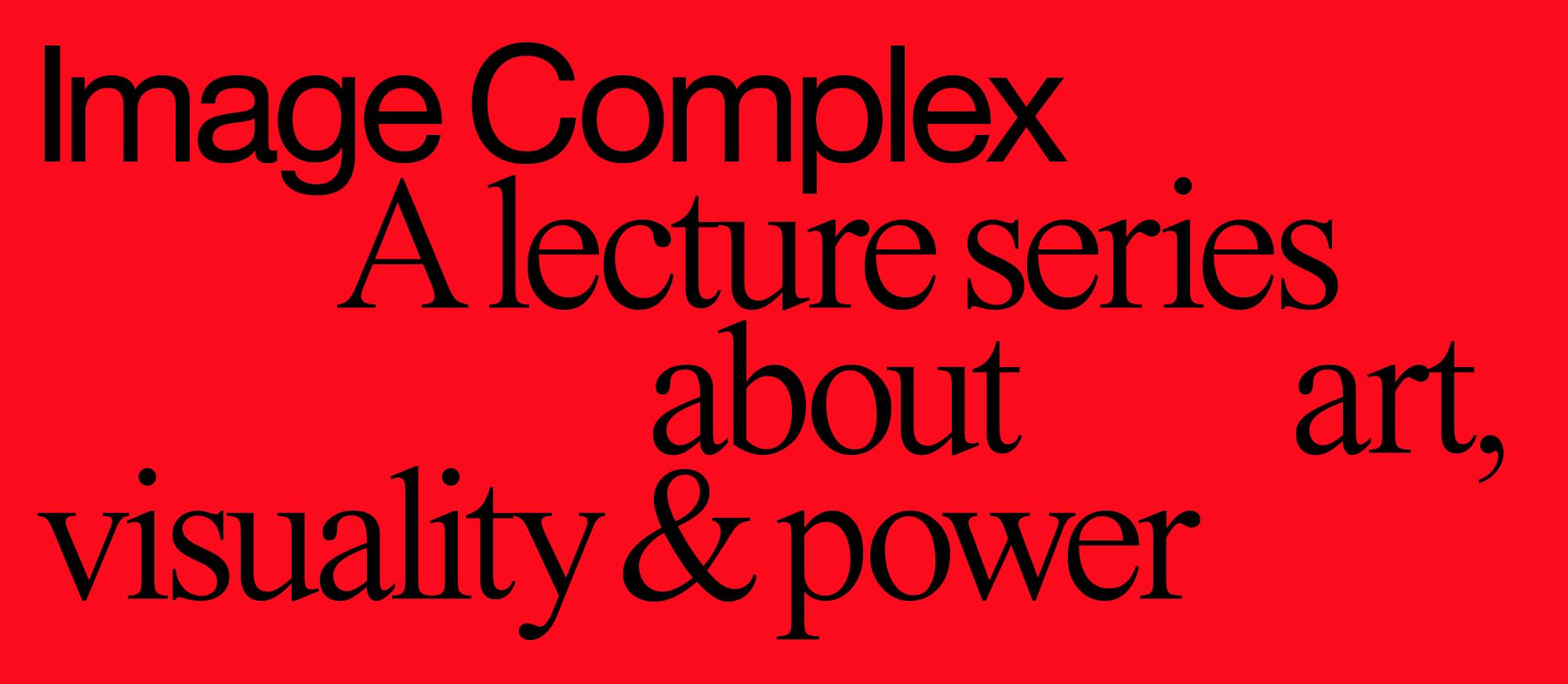 A series of online and in-person lectures on the structures, practices and institutions that shape life in the late 20th and early 21st centuries.
Convened by Nick Croggon, and co-presented by the Power Institute and the Museum of Contemporary Art Australia.
Components
The term 'image complex' was coined by US activists and scholars Yates McKee and Meg McLagan to describe the infrastructure that manages the visual world of the late 20th and early 21st century.  
The image complex is not just one place or thing, but rather an always shifting network of ideas, people, institutions, technologies and platforms.  At stake in the image complex is thus not just the content of what we see, but rather what is seeable – and the significance ascribed to that seeability.  "Image Complex" points to a longer history of vision – understood not as something universal, unchanging or natural, but rather as a crucial site of historical and political contestation.
This series brings together four leading international scholars to help us understand the contours and longer history of the image complex: Nick Mirzoeff, Orit Halpern, Krista Thompson and Jack Halberstam.
Events