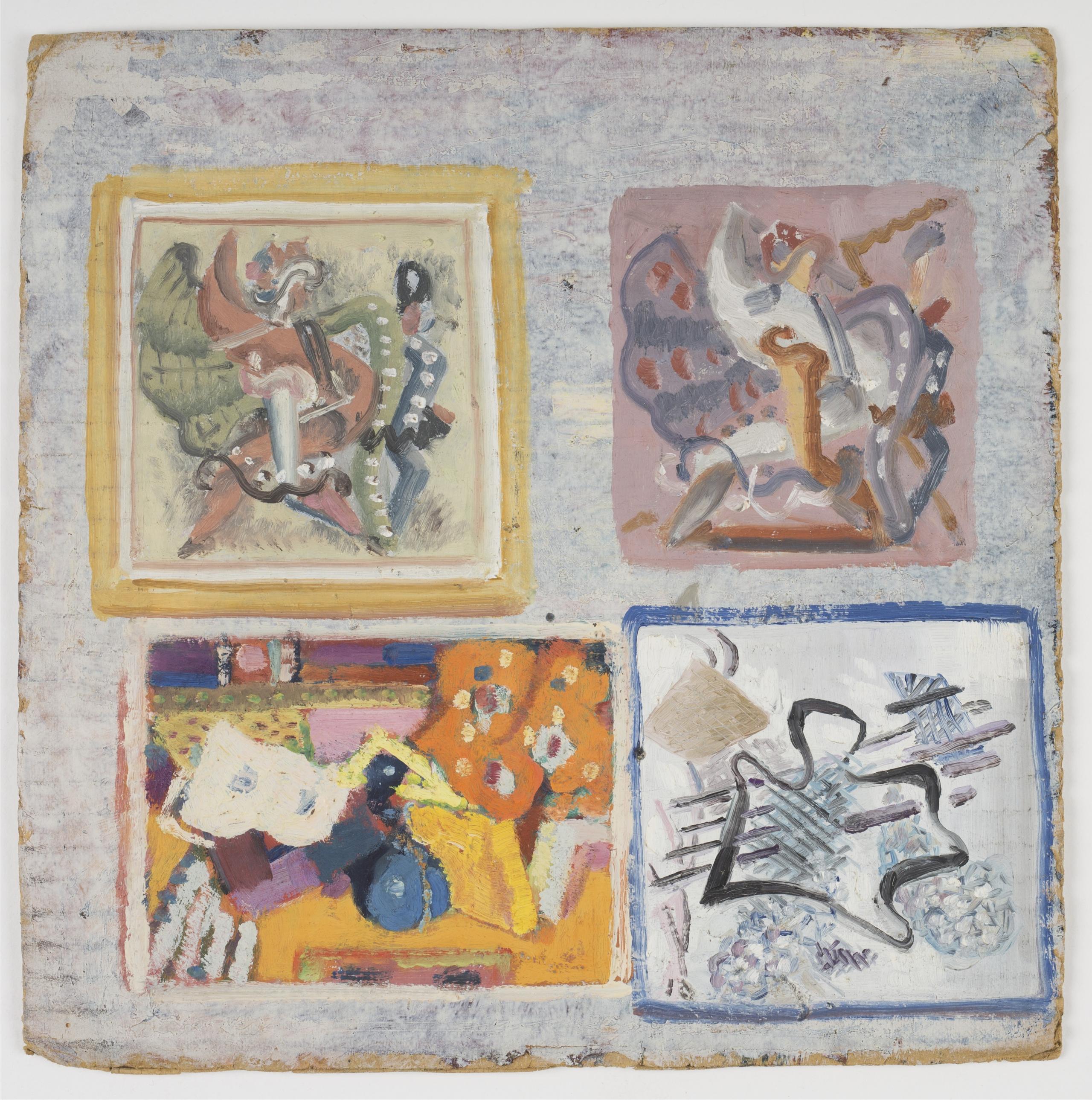 Our programs are the research topics that direct our events and publishing activities.
JW Power, Four abstract compositional studies, oil on cardboard, 30.5 x 30.5 cm, JW Power Collection, Chau Chak Wing Museum, PW1961.275.a-b
We believe that the best ideas in art and visual culture are the result of sustained research and discussion, and the coming together of a community of thinkers, both local and global.  
Our programs seek to sustain create space for such work, establishing specific research agendas that are then explored via linked series of public programs, publications and digital projects.