Friday, 3 November 2023
6:00PM - 5:00PM (AEST)
4A Centre for Contemporary Asian Art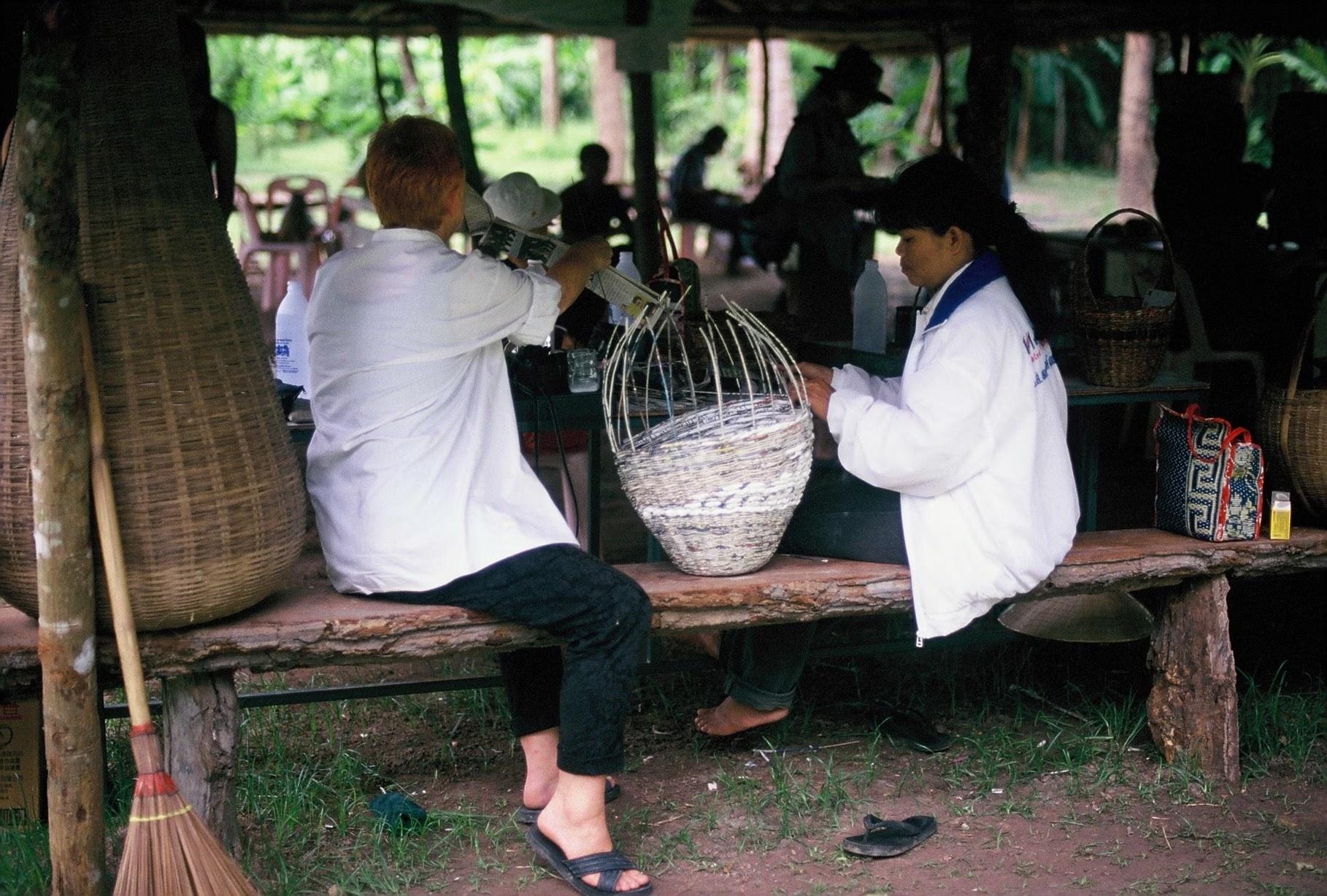 A hybrid digital and in-person exhibition and publication project exploring the histories and collective ethos of Womanifesto, at the 4A Centre for Contemporary Asian Art.
Karla Sachse and Khun Pikul, Womanifesto Workshop, Boon Bandarn Farm, Kantharaluk, Thailand, 2001. Photograph by Varsha Nair; image courtesy of Womanifesto and Asia Art Archive
The Womanifesto Way: Sydney Gathers is a hybrid digital and in-person exhibition and publication project exploring the histories and collective ethos of Womanifesto.

Co-presented by the Power Institute and 4A, this project examines the 'Womanifesto Way' and its importance for often-overlooked women artists, and follows its lead, putting a multivocal form of art-history making alongside in-person and digital presentations of collaborative art practices.

Womanifesto began in 1995 with the first feminist Southeast Asia-based international biennial, and it has since brought together more than 150 contemporary women artists across 45 countries. A uniquely collective approach facilitated by its three founders, Varsha Nair, Phaptawan Sawwunukudt and Nitaya Tuk, has guided every Womanifesto initiative across three decades and informed its shifts from biennial exhibitions and community-based workshops, through to artist-led publications and online collaborative art projects.
The exhibition has been curated by Phaptawan Suwannakudt, Dr Yvonne Low, Marni Williams and Con Gerakaris.
Exhibition opening day celebrations on Friday 03 November, 6pm - 8pm.
Artists
Phaptawan Suwannakudt
Sue Pedley
Kyati Suharto
Charlotte Mungomery
Virginia Hilyard
Shirley Hilyard
Helen Grace
Shuxia Chen
Toby Huynh
People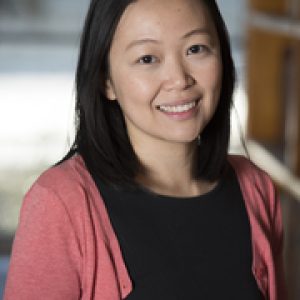 Yvonne Low
Yvonne Low is an art historian and lecturer in Asian Art at the University of Sydney. She researches on modern and contemporary Southeast Asian art, with an interest in Chinese diaspora culture and transnationalism, feminisms in Contemporary art, women's history, and digital methods. Previously, Yvonne has taught subjects on Asian art and architectural history in Singapore (Nanyang Technological University) and Sydney (UNSW, National Art School). She has published widely – over 40 books, peer-reviewed journals, and exhibition catalogues, including a children's book on Indonesian Art. She was the co-convenor of two international conferences, "Gender in Southeast Asian art histories" in 2017 and 2019 respectively, and subsequently the co-developer of a digital feminist data tool. As part of the editorial committee to Southeast of Now, the first journal dedicated to the modern and contemporary art of Southeast Asia, Yvonne is committed to advancing scholarship in the region and making the knowledge as widely accessible as possible. Her current projects include a collaborative, digital project, Womanifesto Online Anthology, The Womanifesto Way (4A, 2023), and a special co-edited issue on Rethinking Primitivisms in Asian Art (World Art, 2024), among others.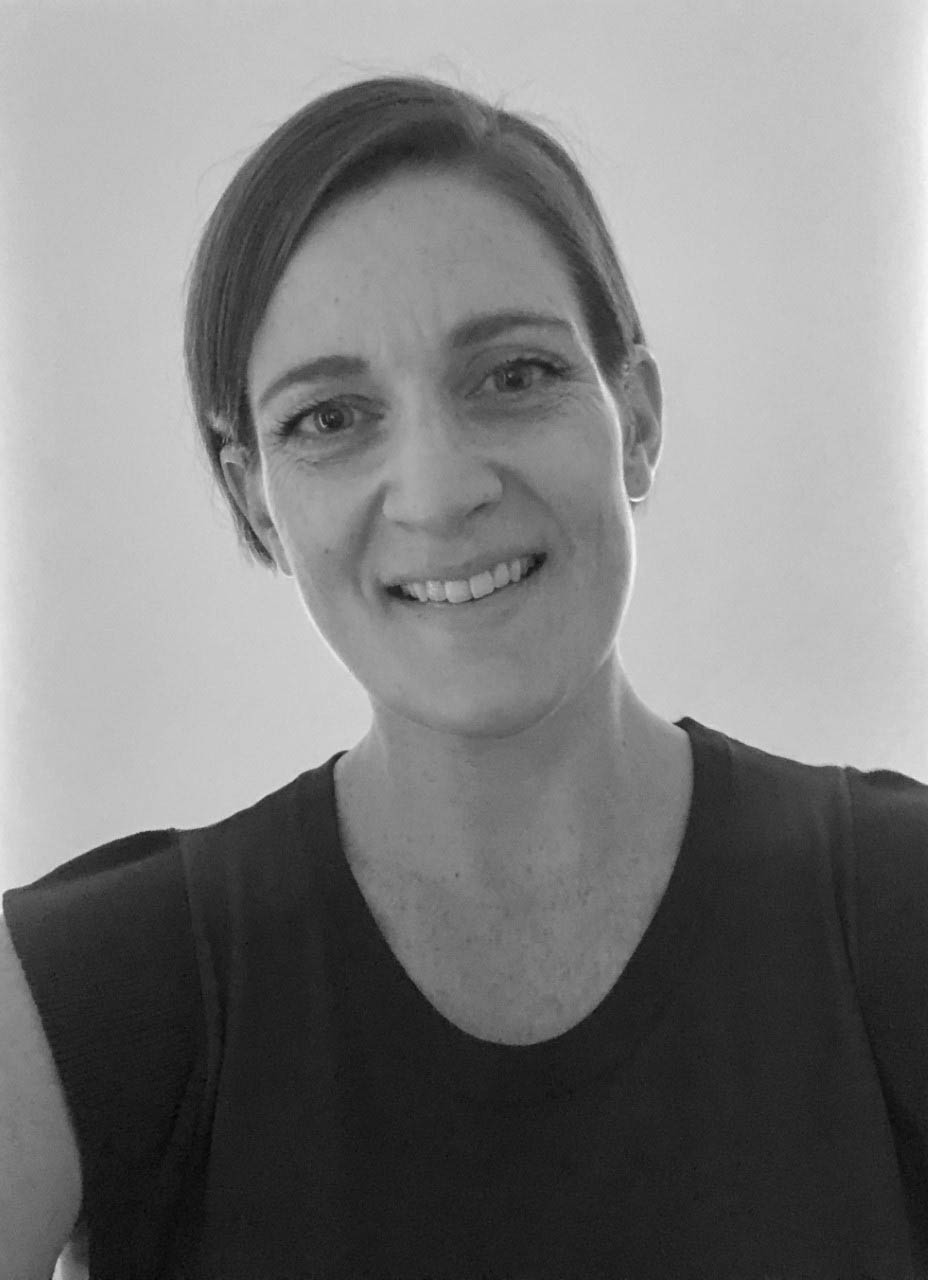 Marni Williams
Marni WIlliams is the Publications Manager at the Power Institute.  She is editor, writer and arts administrator with experience spanning visual arts, trade, narrative non-fiction, careers and education publishing, and currently completing at PhD at the Australian National University.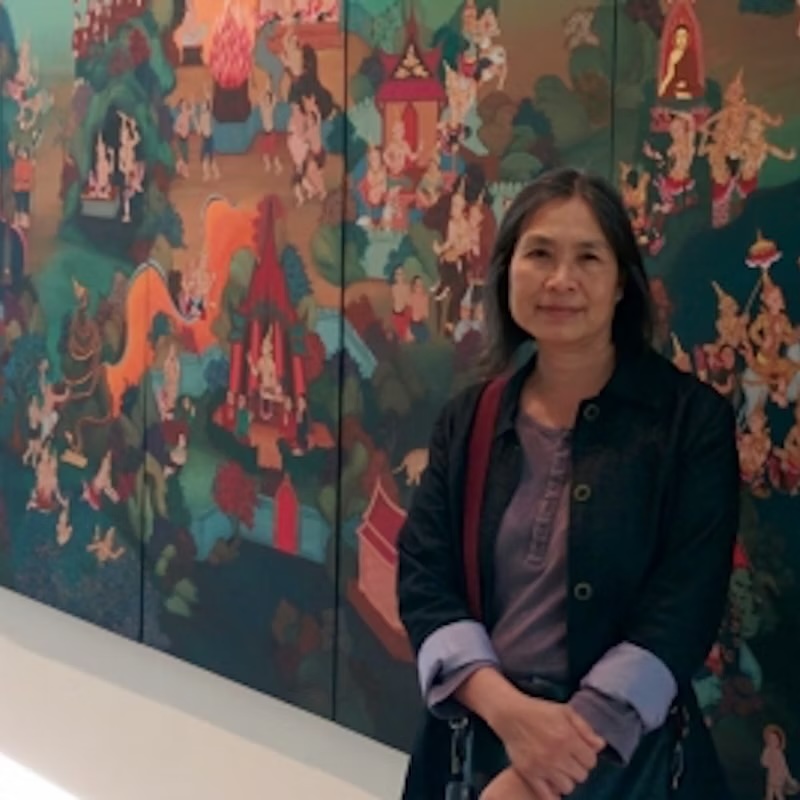 Phaptawan Suwannakudt
Phaptawan Suwannakudt (born in Thailand, 1959), trained as a mural painter with her late father Paiboon Suwannakudt and led a team of painters that worked in Buddhist temples throughout Thailand during the 1980s-1990s. She was also involved in the women artists group exhibition Tradisexion in 1995 and in Womanifesto. She relocated to Australia in 1996 and completed MVA degree at Sydney College of the Arts, The Sydney University. She has exhibited extensively in Australia, Thailand and internationally including Traces of Words: Art and Calligraphy from Asia, Museum of Anthropology, UBC, Vancouver, Canada (2017) Retold-Untold Stories, Chiang Mai (2014) and Sydney (2016), Thresholds: Contemporary Thai Art, New York (2013) and the18th Biennale of Sydney: All Our Relations (2012). she is selected to participate in Beyond Bliss the Inaugural Bangkok Art Biennale, Thailand (2018-9) Most recently her work is included in Asia TOPA 2020, Art Centre Melbourne and The National 2021, Art Gallery of New South Wales. Her works are in public collections including the Art Gallery of New South Wales, Art Bank Sydney, the National Art Gallery of Thailand and the National Gallery Singapore. www.phaptawansuwannakudt.com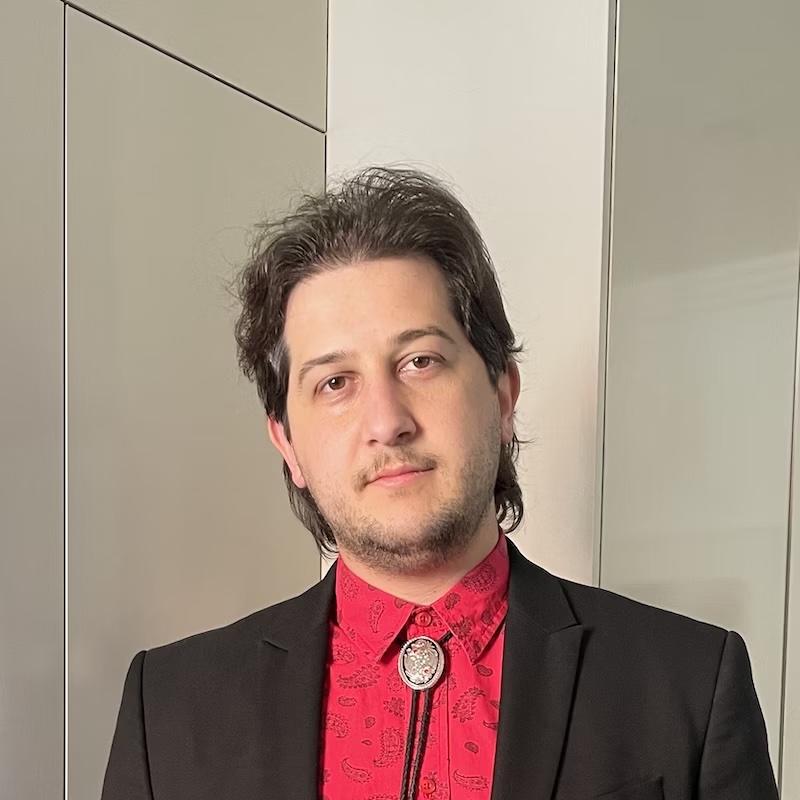 Con Gerakaris
Con Gerakaris is a curator, arts administrator and writer and currently is the Curatorial Program Manager at 4A Centre for Contemporary Asian Art. Con has curated James Jirat Patradoon: ULTRA (2021); Holding Patterns (2020); DARK FANTASY (2019) and Chris Yee: HI MEDUSA! (2019) for 4A Centre for Contemporary Asian Art. Independently, he curated the exhibitions D A R K S E A – Lynn Nguyen and J.S.D. Andrews (2019), goodspace, Chippendale; CITIZENS OF NO PLACE (2018), Down/Under Space, Chippendale; and IT'S PRONOUNCED "GIF" NOT "GIF" (2017), goodspace, Chippendale. Con programmed the inaugural Club 4A for Sydney's Chinese New Year Festival 2018 and instigated, curated and produced for 4A Digital throughout 2020 and 2021. He has published articles for 4A Papers, un. extended, Runway Conversations and Art Collector. Con completed a Bachelor of Arts (HONS) in 2013 and a Master of Art Curating in 2016 at the University of Sydney.