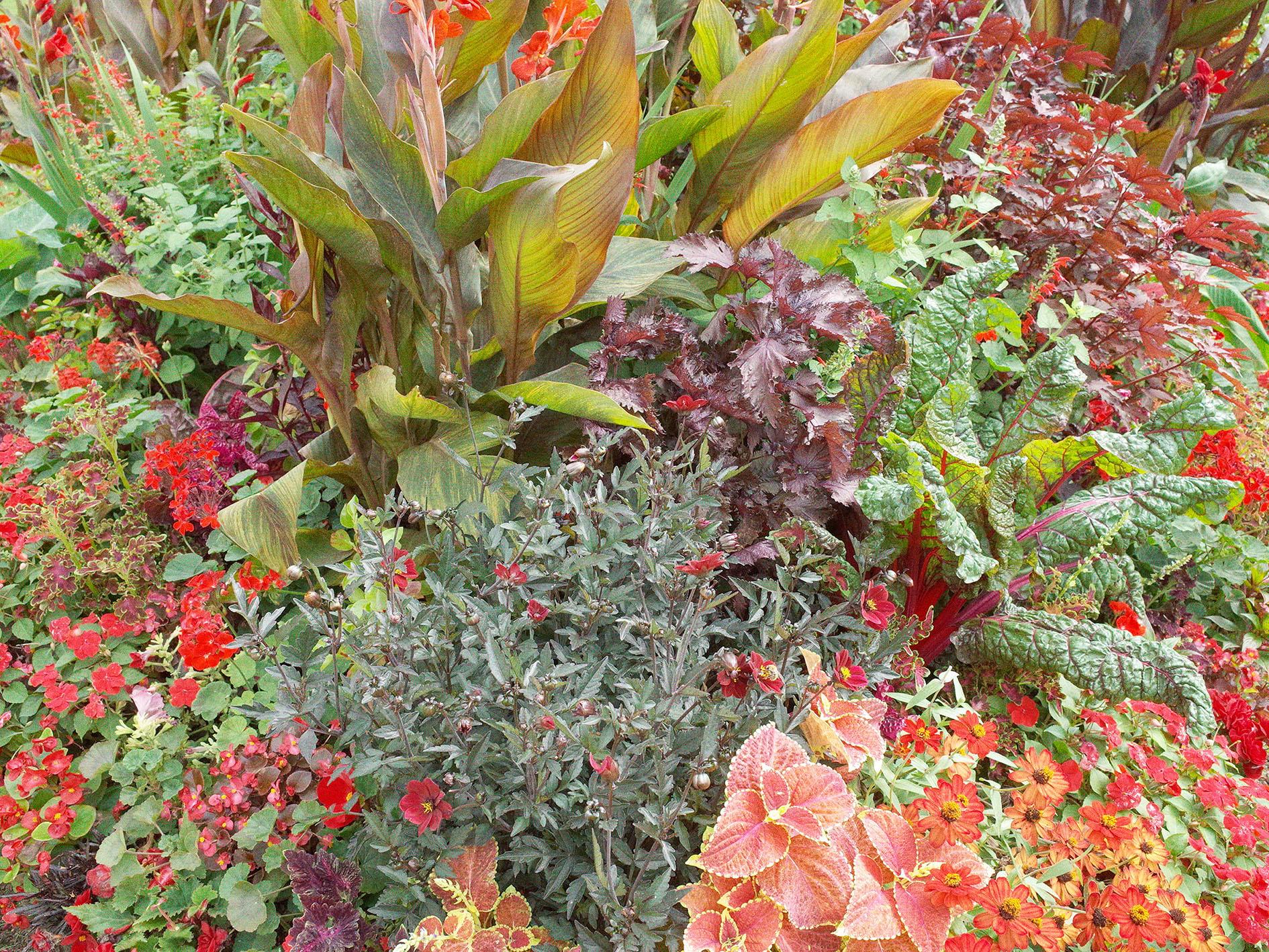 Catherine Rogers, an artist and 2023 Paris Residency Fellow, reports on her travels and research in France.
I gave myself two projects to work on while in Paris in the Cité over the summer of July, August and September 2023. One was visual – to photograph in and around Paris with a vague notion of creating images that evoked earlier eras of photography. The other project was to research developments in very early French photography (pre-1860) in various institutions in Paris. 
The first month of my residency was spent largely focused on early French photography and I was most fortunate to be able to see many actual photographs in museum collections including the Musée d'Orsay. The Director was most generous and great to talk with. My speculative investigation has two aspects: technical – including uses of chemicals, and a focus on photographic processes and procedures; and visual – to consider early French paper negative photographs and how and what these photographers 'looked' at with their cameras, and to compare these images with early English photographs. 
I also met with the Director of the Musée Nicéphore Niépce (in Chalon sur Saône, about 350 kms SE of Paris) and was able to view some of the Musée's wonderful collection. This museum is a unique and exciting place to visit, photographically speaking. The Musée Maison Nicéphore Niépce, (about 20kms from Chalon, open only in July and August) where the producer of the first photograph, Nicéphore Niépce, both lived and had his laboratory, was also a fascinating place to visit. Intriguingly, the famous window that Niépce both looked through, and first pictured in 1816, (that photograph doesn't exist now) and again in 1826-7 (Point de vue du Gras, now housed in Austin, Texas, USA), is now copyrighted. Today, the view through that window bears no resemblance to Niépce's 1826-7 image, and the window itself was moved to the left many years ago.
I always carried a camera with me as I explored Paris, mostly on foot. In the Cité studio I was able to make good use of the loan of a collection of photo books, and the Cité's Wi-Fi enabled access to the incredible online photo archives of the Musée d'Orsay and others. I was able to begin work on a series of digital images in the manner of Eugene Atget, on other images to resemble autochrome photographs, and to experiment with re-creating other defunct photo processes.
Importantly, the residency enabled me to visit many museums – some several times – thanks to the Cité's museum pass card. Although photography is my primary medium and I visited many great photographic exhibitions, I have always looked also to painting and other art forms for 'nourishment'. This opportunity to slowly digest so much art was fantastic. There were several brilliant exhibitions of the work of older women artists as well as of younger women artists.
I have come away from the studio and Paris with a mountain of raw material to work with – both actual and intellectual. I have a focus for the realization of many of my own photographs taken in Paris, and I have developed a working idea for writing about early French photography. 
I would like to sincerely thank the studio sponsors, Nicholas Curtis AM and Angela Curtis and the Power Institute for providing this amazing work opportunity. I would also like to thank Judy Annear, Françoise Reynaud, Thomas Galifot, Sylvain Besson and Delphine Desvaux for their generosity.

Catherine Rogers, October 2023
The Fellowships are made possible thanks to the generous support of Nicholas Curtis AM and Angela Curtis.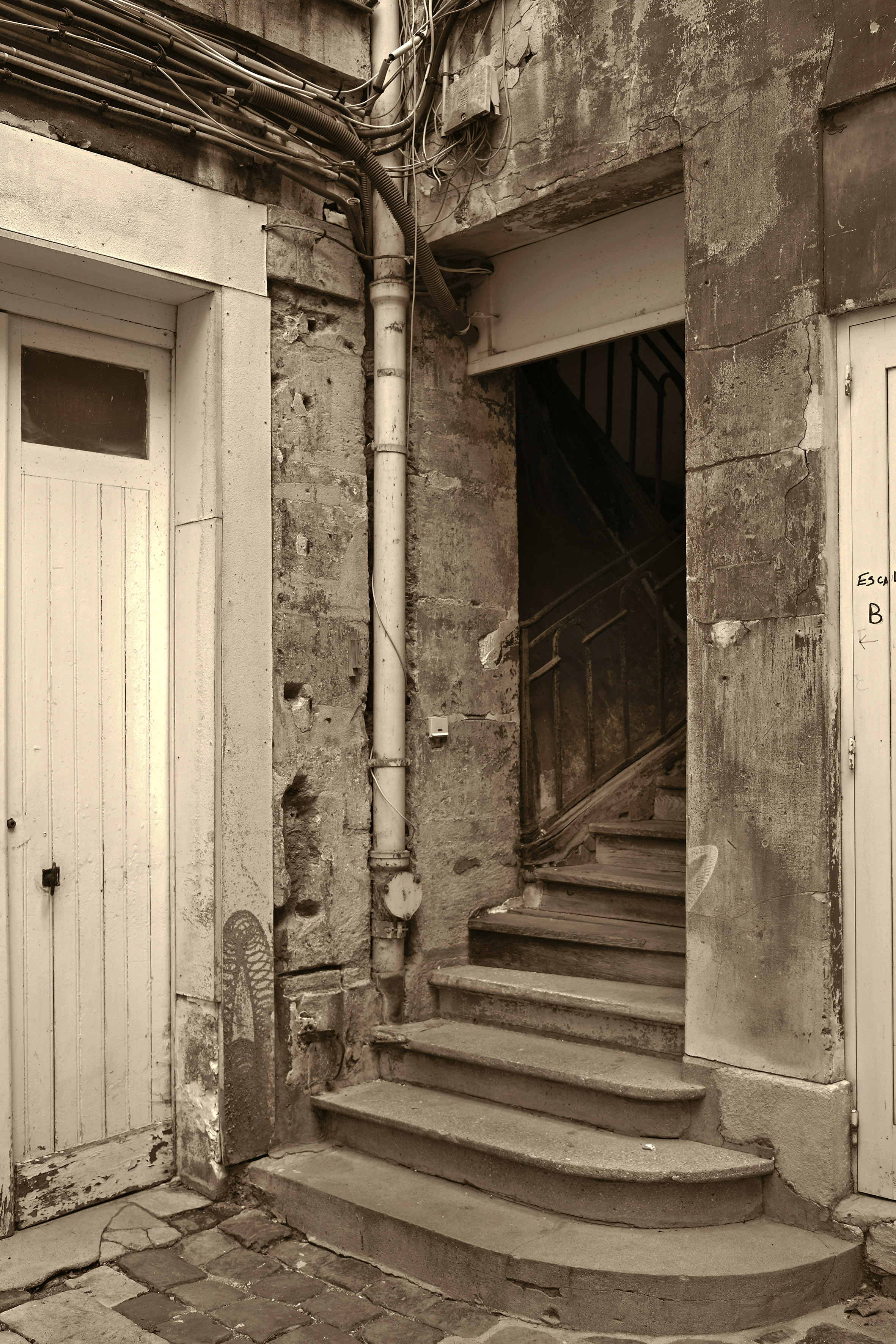 Catherine Rogers, Cité corner with stairwell and technology (after Atget) (2023)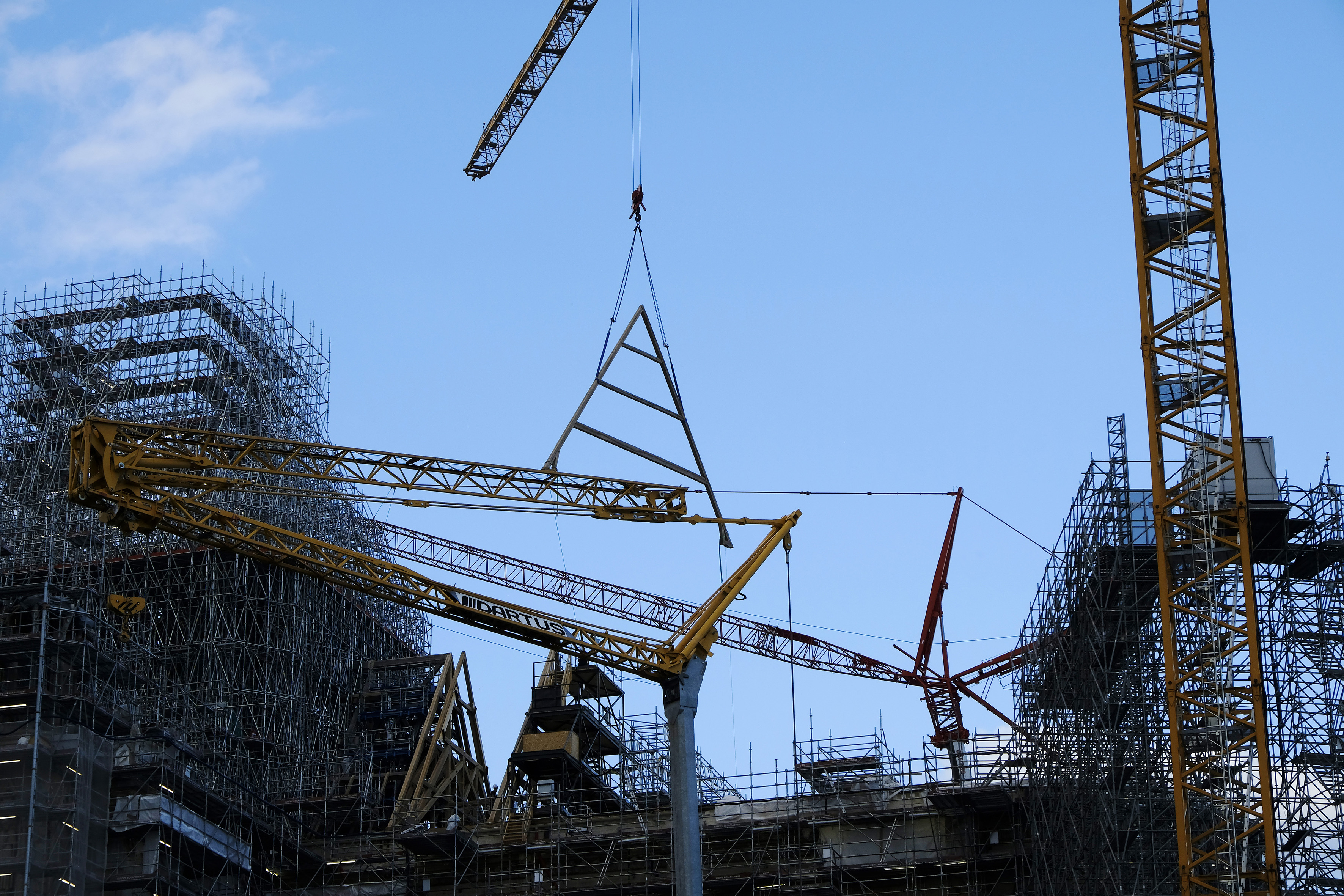 Catherine Rogers, Notre Dame repairs, evening 26-09-23 (2023)
Museums, galleries and special places visited:
1.Museum of European Photography (MEP)
2. Musée Carnavalet
3. Foundation H Gallery
4. Memorial de la Shoah, Holocaust Museum 
5. Centre Pompidou
6. Musée d'Art Moderne de Paris
7. Musée d'Orsay
8. Musée de la Chasse et de la Nature
9. Roger-Viollet Gallerie, rue de Seine
10. Roger-Viollet archives, rue des Arquebusiers
11. Bourse de Commerce, Pinault Collection
12. Foundation Henri Cartier Bresson
13. Musée des Arts et Métiers
14. Jeu de Paume 
15. Musée Nicéphore Niépce (Chalon sur Saône, 350kms SE of Paris)
16. Musée Maison Nicéphore Niépce (about 20 kms from Chalon sur Saône)
17. Musée Quai Branley 
18. Palais de Tokyo
19. Petit Palais
20. Musée des Arts Décoratifs
21. Musée de la Libération de Paris–Musée du Général Leclerc–Musée Jean Moulin
22. Institute du monde Arabe
23. Bibliotèque national de France, site Richelieu
24. Bibliotèque national de France, site François Mitterand
25. La Conciergerie
26. Musée Maillol 
27. Chateau de Versailles
28. Hôtel de Sens – Forney Library
29. Notre-Dame, and numerous local churches and cathedrals (interiors, stained glass, concerts)
30. Sainte-Chapelle; Basilique du Sacré-Cœur de Montmartre
31. Musée Cluny
32. Musée Albert Kahn
33. Gallery le Bal
34. Musée Marmottan-Monet
35. Maison de l'Outil et de la Pensée Ouvière (Troyes)
36. Panthéon
37. Numerous historic secular buildings 
38. Jardin des Plantes, and many small parks and gardens
39. Nineteenth-century arcades and passageways from the Louvre to Boulevard Montmartre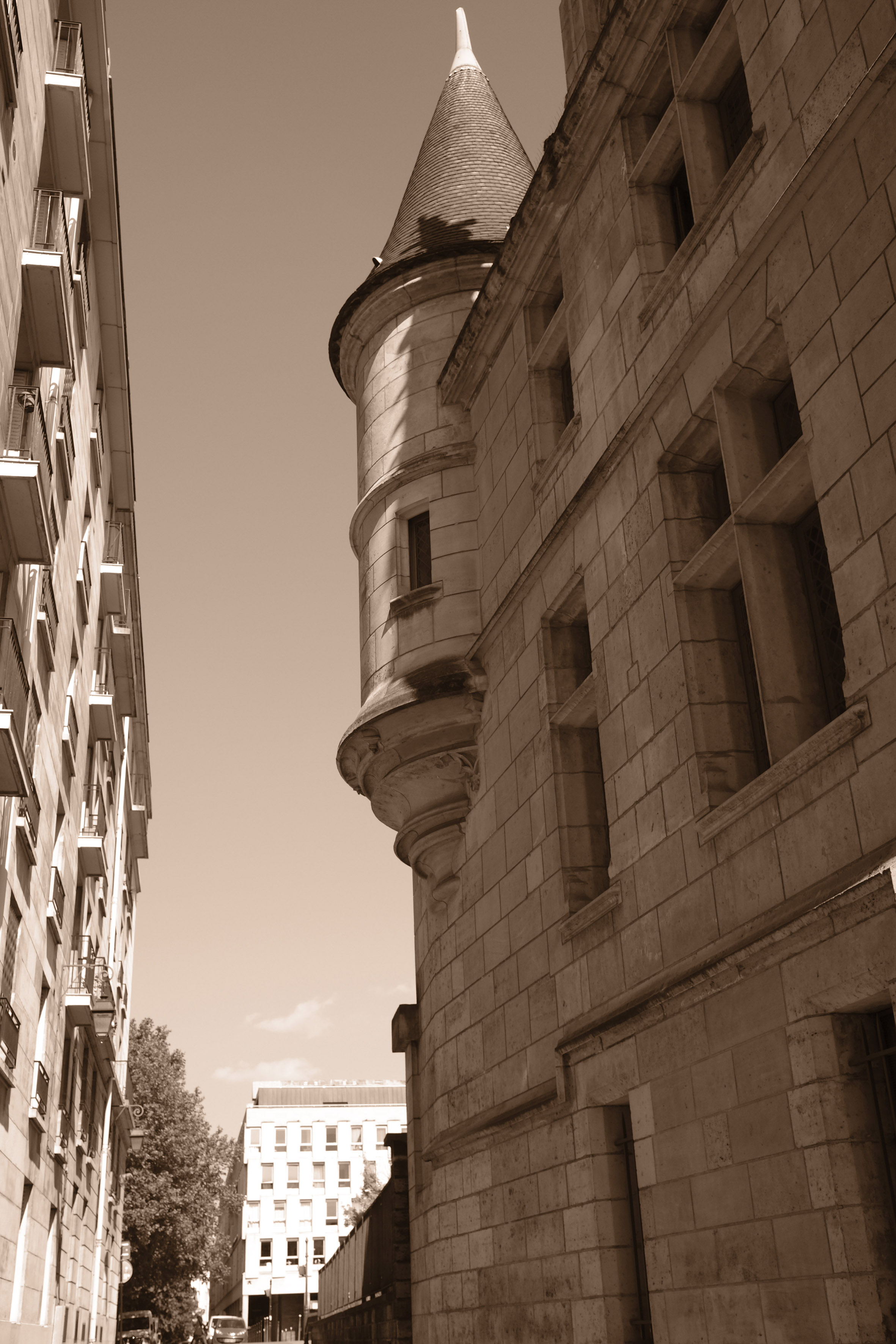 Catherine Rogers, Rue de l'Hôtel de Ville with the Cité and l'Hôtel de Sens (after Atget) (2023)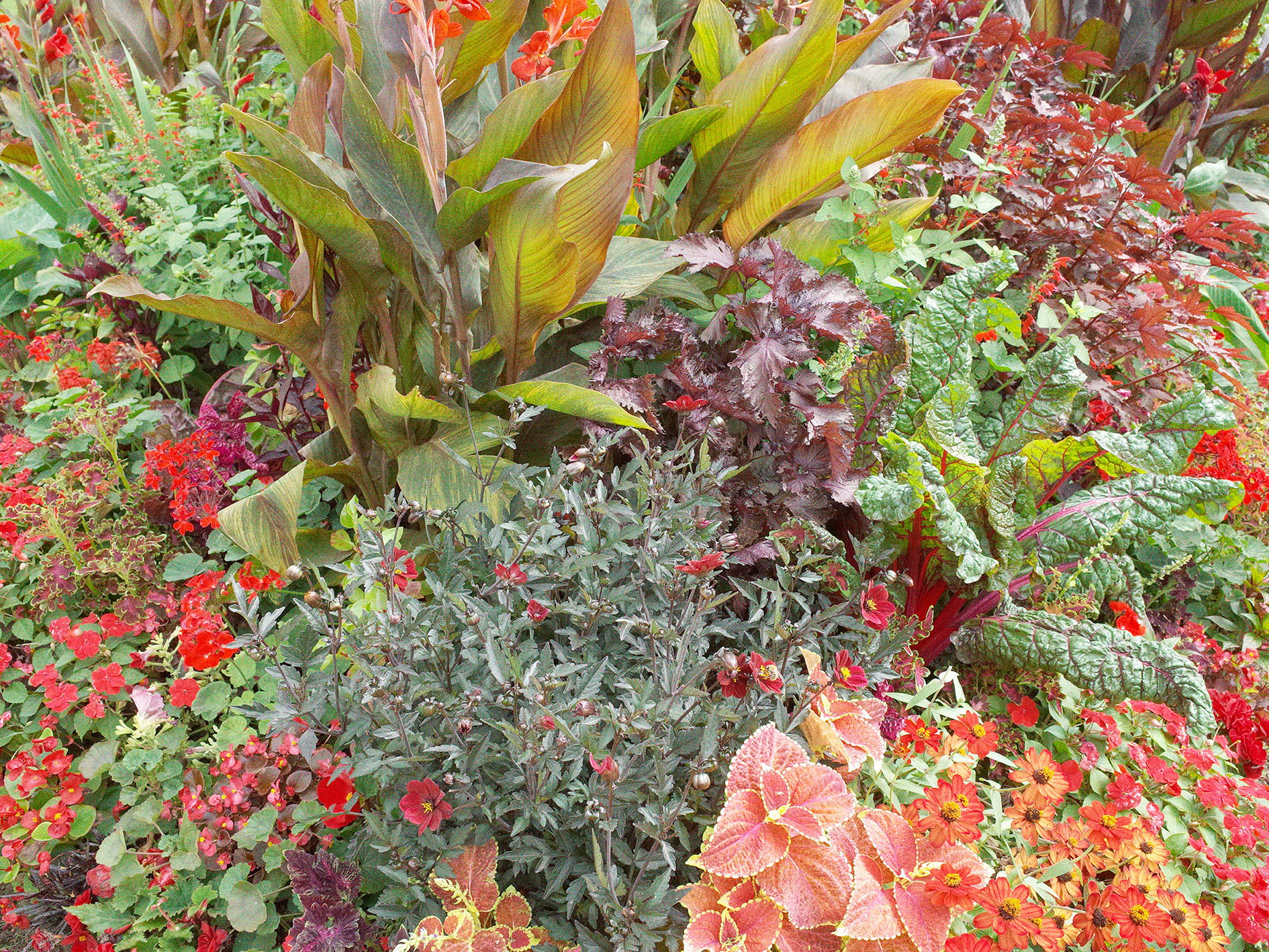 Catherine Rogers, Flower bed in Paris ('fauxtochrome') (2023)
People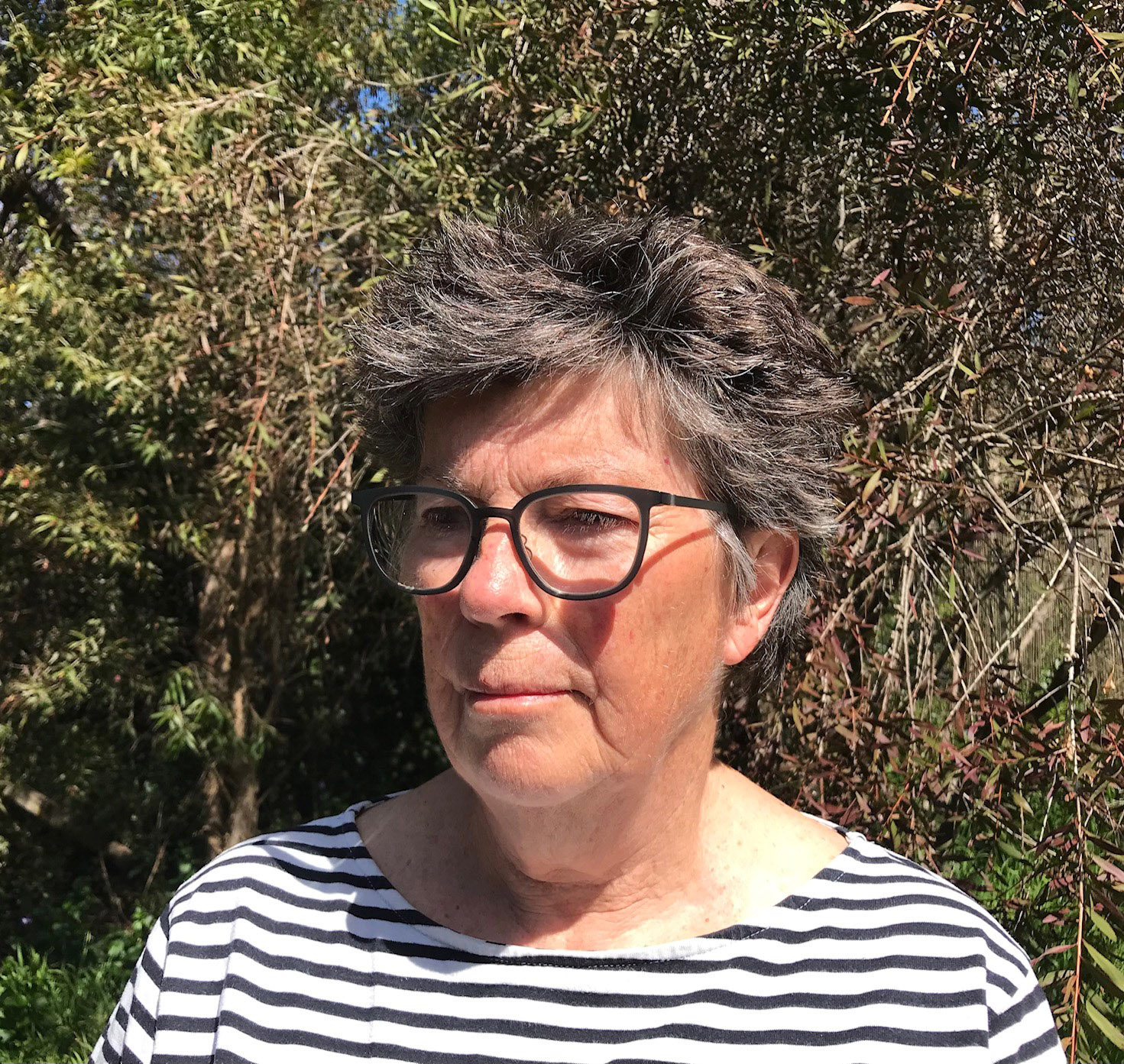 Catherine Rogers
Catherine is a visual artist who works with photography, its histories, practices and concepts as source material for her work. This study intends to build on her work on WHF Talbot (1800-1877) and his very English development of a highly practical, negative/positive photography. In France, and predating Talbot's experiments, were two important photographic inventors and experimenters Nicéphore Niépce (1765-1833) and Louis Jacques Mandé Daguerre (1787-1851). While in France Catherine seeks to view as many Niépce and Daguerre related images, objects and places as is possible including museums holding material such as: Le Musée des Arts et Métiers which contains the Niépce brothers' invention of the internal combustion engine, among other objects. The Musée d'Orsay has a large holding of Daguerre related material. The Musée Adrien Mentienne in Bry-sur-Marne is the other specialist museum on Daguerre. Similarly, Niépce's house and museum at Saint-Loup-de-Varennes (near Chalon sur Saône) is the place where Niépce made his first photographic image looking from the window. Catherine's proposed outcomes are intended to be primarily visual, and exploratory.