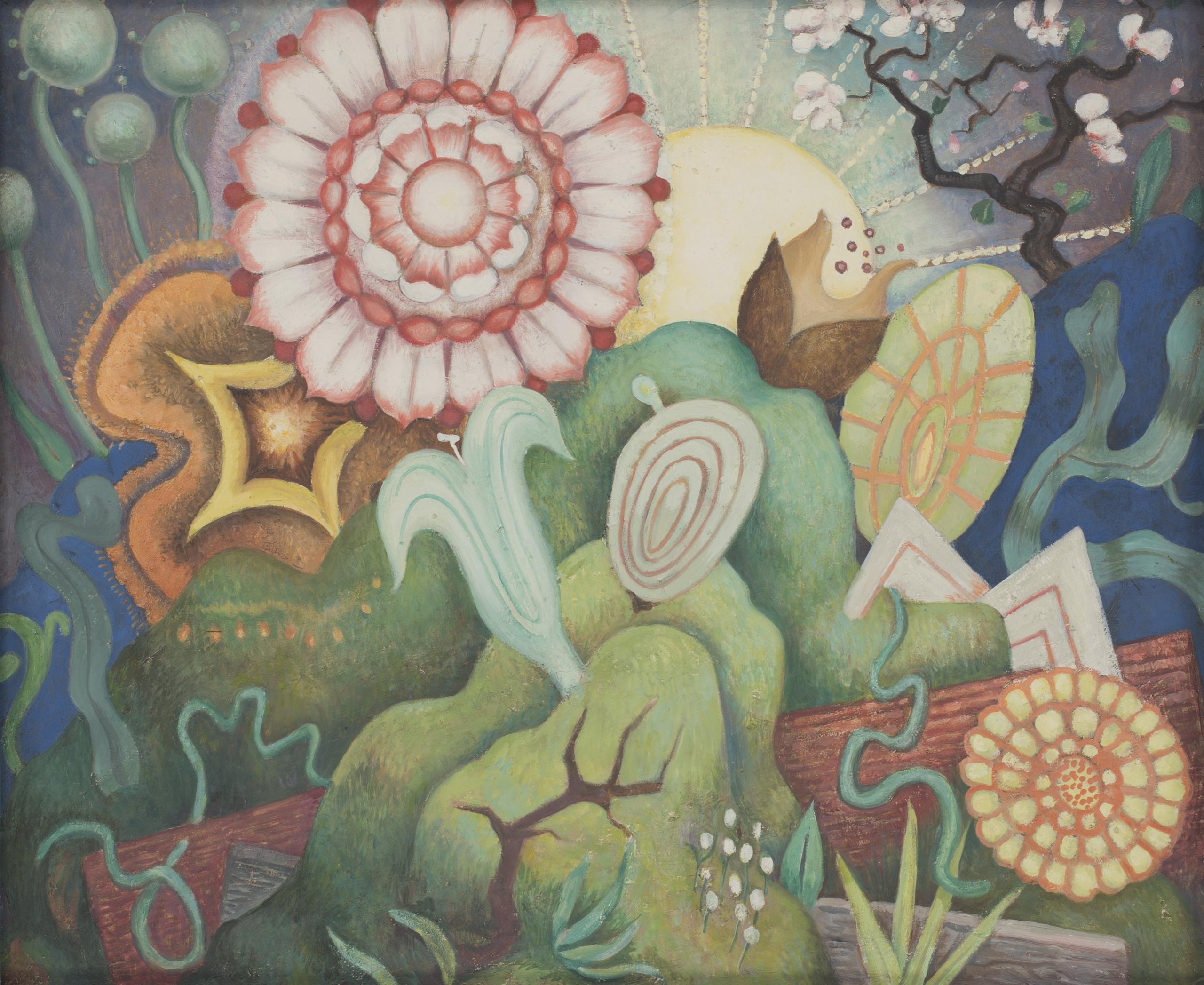 A seminar for scholars to present new research in art and visual culture at the University of Sydney.
JW Power, [Flower landscape with sun], c. 1925, oil on canvas, 69.0 x 79.6 cm, JW Power Collection, Chau Chak Wing Museum, PW1961.26.
The Art History Research Seminars is a forum for the sharing of new ideas and research in art and visual culture. It is held at the University of Sydney.
Seminars are on Thursdays, 3:00 - 4:30pm (during semester times).
The venue is the Schaeffer Library Seminar Room 210, located in the Mills Building (A26), University of Sydney and online via zoom.
Seminars are free and open to all. Registration is not required. 
Presented by the Discipline of Art History at the University of Sydney and convened by Mary Roberts.
2 November 2023
Jane Garling
The Early Earle
The English artist Augustus Earle (1793-1838) is perhaps best known as 'The Travelling Artist", his reputation relying upon his exceptional travels to six continents in the early part of the nineteenth century. This title was utilised by Jocelyn Hackforth-Jones when presenting a wide-ranging exhibition of Earle's work at the National Library of Australia in 1980.
In each destination visited, Earle established himself professionally and used whatever medium was to hand to support himself through his artistic ability. As a result, his work is scattered around the globe and scholarship since the National Library exhibition has concentrated on particular themes or geographic connections in his work. Little is known, however, of his early years and, in particular, the two years he spent in North America. In this paper this time will be examined to interrogate what influence, if any, his North American experience had on his development as an artist.
Jane Garling is currently undertaking research into the life and work of Augustus Earle as part of a Doctor of Philosophy under the supervision of Dr Anita Callaway. She was drawn to this artist during her research into the life and work of Frederick Garling, a student of Earle in Sydney in the 1820s.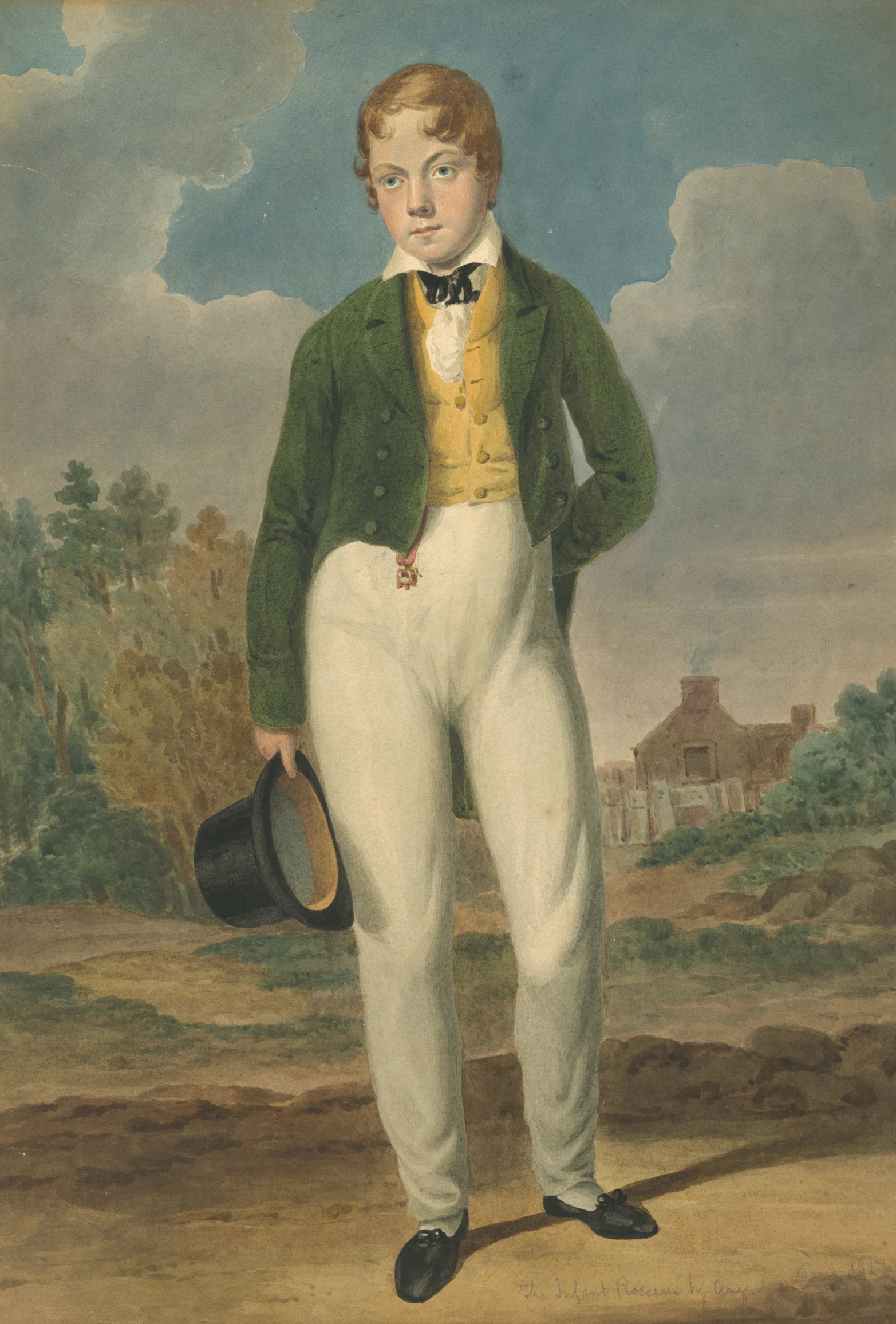 Augustus Earle, The Infant Roscius, (1817), watercolour on paper (41.9 x 29.2cm), National Portrait Gallery, Smithsonian Institution; partial gift of William Vareika.
5 October 2023
Toni Ross
Wellness Business–healing or stalking? Pilvi Takala's The Stroker, 2018
This paper discusses how a work by Finnish performance artist Pilvi Takala engages with the current cultural and corporate obsession with wellness. Titled The Stroker, of 2018, this 15 minute, 2-channel video installation derived from a 10-day undercover intervention Takala conducted at Second Home: a trendy co-working space for start-ups, entrepreneurs and business creatives located in Spitalfields, East London. With the support of Second Home management, but initially without the knowledge of those who rented the space, Takala posed as Nina Nieminen, founder of a 'cutting-edge' wellness company called Personnel Touch. She spent her days roaming the high concept design spaces of Second Home lightly touching people on the shoulder with the words 'you alright?'; 'all good?'; 'you ok?'. Featuring Pikala and hired actors, The Stroker re-enacts the ambivalent responses of Second Home inhabitants to touch as wellness therapy in a business environment.
Dr. Toni Ross is Honorary Senior Lecturer (Art Theory) in Art, Design & Architecture, UNSW, Sydney and Sydney reviewer for Artforum magazine. In 2021 she co-edited a special issue of Art Monthly Australasia (Issue 327 Autumn 2021) on Art and Wellness Culture, to which she contributed the essay 'Be well, or else!'.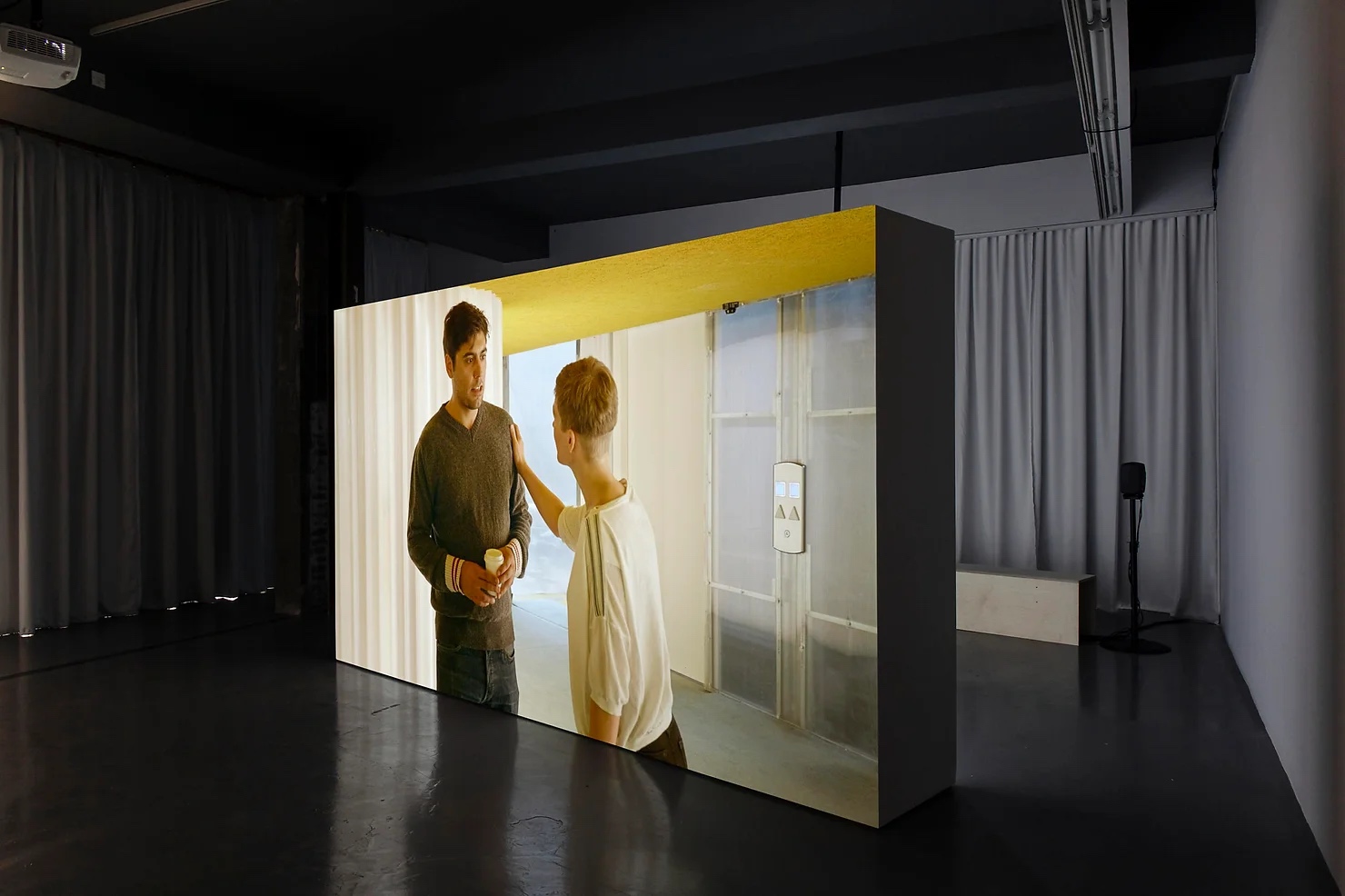 Pilvi Takala, The Stroker, 2018, 2-channel video installation, installation view
15 September 2023
Peyvand Firouzeh
Distance and Metaphor: Reimagining the Ka'ba in Deccan India
Scholarship on depictions and replications of the Ka'ba, the most significant site of pilgrimage for Muslims, has considered the ways in which knowledge of this sacred site circulated through textual and visual representations. Less work has been done on spatial replications of the Ka'ba, a central but nonetheless contentious category in Islamic devotion. This paper focuses on one such example: a fifteenth-century royal tomb in central India that brings together a unique conjunction of epigraphic, spatial, and painterly media to reimagine the experience of visiting the Ka'ba. Through this case study, I revisit questions around the relationship between pre-modern architectural copies and mimesis. In addition to established mimetic and non-mimetic strategies of replication, I argue that textiles, indirect painted representations, and bodily movements in space all play a role in the making of architectural copies. I also ask what role visual difference plays in this discussion and how it has been treated historiographically, especially in geographical areas that have traditionally been deemed "peripheral" – in this case, peripheral within the Islamic world.

Dr Peyvand Firouzeh is Lecturer in Islamic Art at the University of Sydney, and a DECRA ARC Fellow (2023-2026). She is a trained architect and art historian specializing in medieval and early modern art and architecture from the Islamic world, with research interests in arts of Sufism, the interaction of image, space, and text, the mobility of artistic and intellectual networks within and beyond Persianate societies, and material histories of the Indian Ocean world.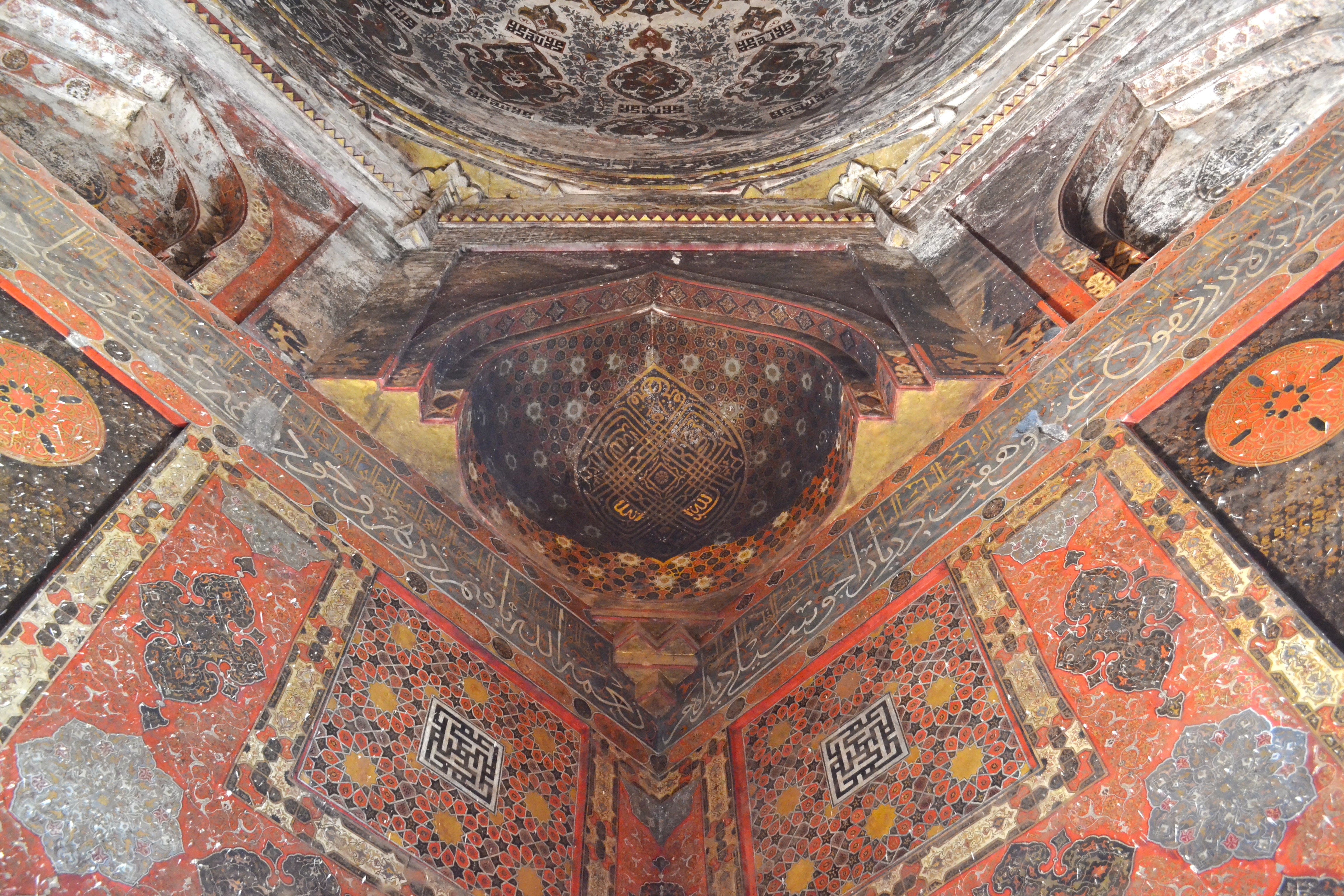 Interior of the tomb of Ahmad Shah Bahmanid (r. 1422-1436), outside Bidar, India. Photograph by Peyvand Firouzeh.